Home » Services » Networking Services
NETWORKING SERVICES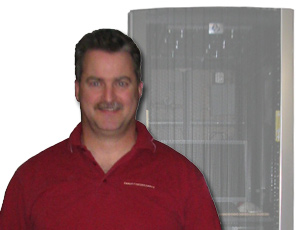 Mike Jamieson
Taiga Consultants Ltd.
We are a full-service geological consulting firm with customers across the globe and we never "close". In order to provide superior, independent, cost-effective service we rely on our computer systems to manage large volumes of data. The people at Rinax know how important our data is and how critical our systems are to our success. When we needed to upgrade our system to store and retrieve our company data and run our daily business needs, Rinax worked with us to build a custom solution that works for our special needs.
RINAX has been providing IT business solutions for nearly 35 years. We offer 24/7 service, maintenance and support, consulting and planning services, growth and management services, as well as project-based solutions. Enjoy the peace of mind that comes with knowing your technology needs are taken care of.
The technical staff at Rinax Systems specialize in high end data communications, Linux, UNIX, and Microsoft server systems, and workstation configurations. We are partners with Cisco, Microsoft, Red Hat, Okidata, IBM, Intel and Hewlett Packard, so a tailored solution is never out of reach.
Many small to medium sized companies struggle with the pressure to provide technology to their employees in a world where technology changes daily. It is almost impossible to keep up with changing technology while trying to run your own business as well. Let Rinax build an effective solution for your IT needs that won't keep you up at night.
Since 1974, RINAX has had a history of providing excellent network administration and support. With 24/7 service, maintenance and support, our Cisco and Microsoft certified technicians understand how important your IT needs are. With RINAX advanced networking solutions, your company will see lower costs, increased productivity and improved profit margins. Call us today to see what RINAX can do for your company.