Home » Software » Distribution Management » Industrial Distribution
Industrial Distribution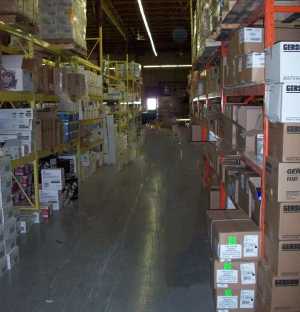 Peters Warehouses Ltd.
We have four distribution centers in Western Canada with approximately 14,500 SKUs running on Rinax software. We recently finished our year end inventory count and our performance was remarkable! Our inventory turns far exceeded industry averages for WD's, and the dollar variance was accurate to three decimal places. We are quite pleased with the results and pleased with the way Rinax inventory control works for us.
Industrial distributors typically have significant investments in inventory and accounts receivable and face challenges keeping staffing costs under control while providing the best possible customer service. RINAX X4 was developed specifically to manage these critical business processes with this partial list of features:
Package quantity management
Backorder management
Serialized item management
Special order handling
Environmental handling charges
Quantity break discounts
Price per unit(s)
Price by percentage or gross margin
Customer pricing to item number level
Credit checks when creating and before finalizing invoices
Credit hold by dollar amount with variance or by aging
Lead time per vendor
Inventory cycle counts
Earn/turn calculated and reported
Average weekly demand calculations
Supercede items, cross references, alternate items
Booking order management/on average weekly demand
Separate on-hand, on-order and committed stock
Zone pick-ticketing
Branch/warehouse surcharges
Automated stock transfers
Multi-branch purchasing
Centralized accounting
Branch and departmental accounting
Separated/consolidated financials (by branch)
Different costs based on location
And much more...